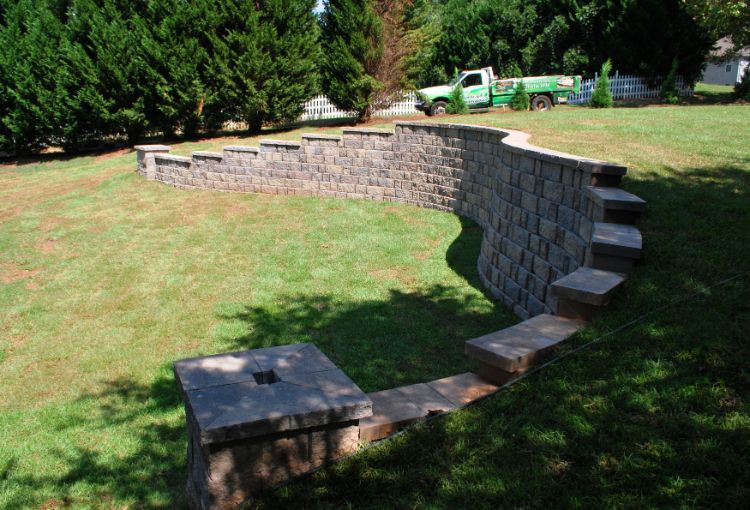 Adorn your new paver patio with our free standing retaining walls or patio seating walls. Curved or straight, these walls have become a popular way to define an outdoor space for an entirely new and separate area or simply an extension of an existing area. They also offer over-flow seating for large gatherings.
Built in or free standing columns or pillars offer visual and structural anchors for walls, gates, and steps. High strength adhesives allow gates to be attached without compromising the integrity of the column. Columns can also become planter boxes at "just the right height" for a color-full seasonal display. Free standing walls and columns can be used as back stops for parking areas, entrance signs, or structural anchors in a design.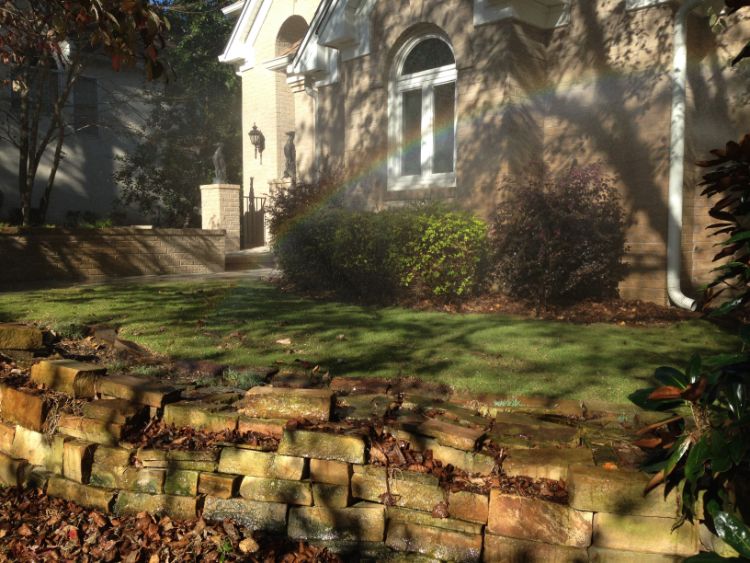 Landscape lighting fixtures can also be incorporated into the sides or top of the columns to provide visual appeal and add after hours depth to your outdoor space.