Landscape Innovations offers comprehensive landscape renovation and remodeling including new irrigation systems and sprinkler system service.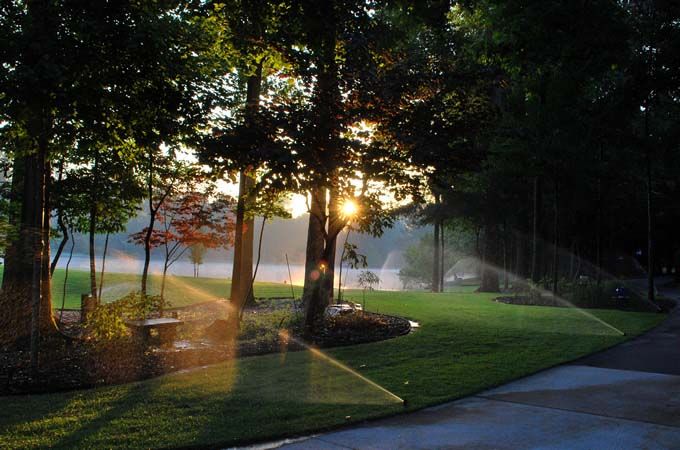 We started as an irrigation only company in 1990. We offer full service irrigation installation, sprinkler system additions, and repairs for sprinkler systems & irrigation systems. We only use professional series, name brand sprinkler heads and components from Rainbird & Hunter because they have industry leading warranties and established track records of high quality. We offer 3 year parts and 1 year labor warranties on our irrigation service and installation.
Efficient, well designed sprinkler systems are an insurance policy to protect your landscape investment. Landscape Innovations offers landscape design, drainage & erosion solutions, sod installation, plants & tree packages, Hardscapes like Retaining Walls & Patios and helps you showcase your investment with Landscape Lighting, then protect it with an Irrigation System.
There are many ways to design a sprinkler system or irrigation system.Choose your irrigation contractor wisely. Proper sprinkler system design considers several factors that are often over looked by "lesser priced" new contractors. Site conditions, component placement in the landscape, quality parts, efficiency, and even safety should be considered for each system install.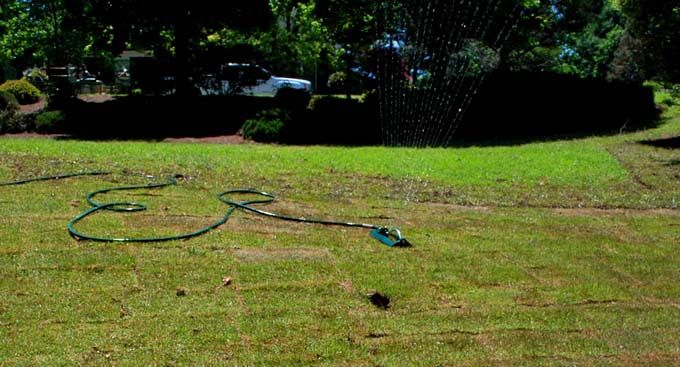 Each area of the landscape will require different amounts of water. A hill side in the sun will need far more water than a flat, shady spot. Compacted clay soils may need short watering cycles, more frequently than sandy, organic soils than can absorb longer watering cycles. Areas of shrubs and flowers need less water than turf areas. Each of these areas should be zoned separately or sprinkler heads chosen for adaptability to fine tune for the exact watering requirements.
Placement of sprinkler heads, valve boxes and other components should receive careful consideration. Driving a car or moving van over a valve box can crack the pipes below and cause a leak. Poor placement of sprinkler heads can leave portions of the lawn un-watered, over watered or even rot decks and siding. A rain sensor only works if it is properly installed. I recently saw one installed on a 6' tall pole under the overhang of a roof. How does that work? Installing quality parts means the system will last with trouble free operation for much longer than a sprinkler system poorly built with substandard components. In the long run, cheap parts will cost you more in service calls and parts replacement.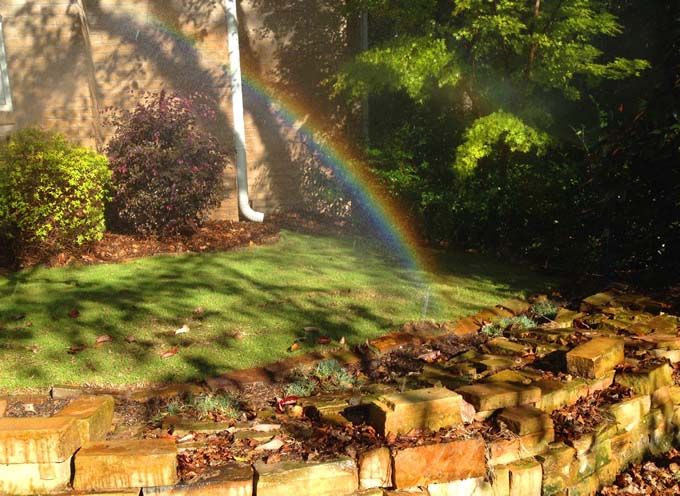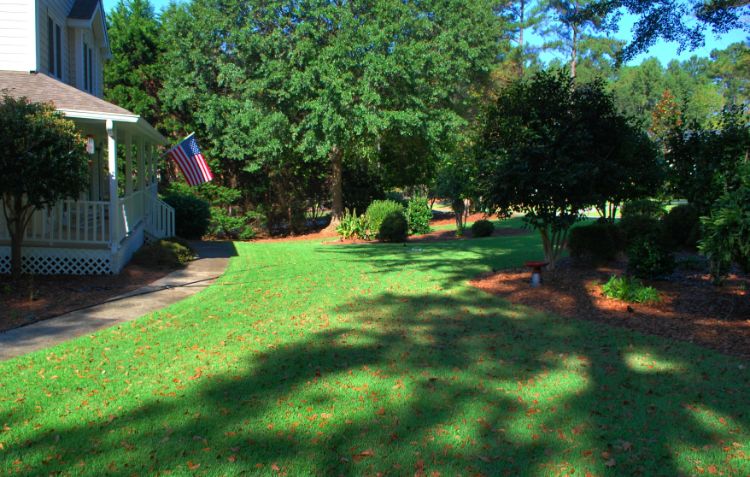 Efficient sprinkler system design = $$$ savings. A well thought out design will be more efficient due to proper sprinkler head placement and nozzle sizing, as well as properly adjusted controllers or clocks. The latest advances in irrigation systems allow for more programmability and seasonal water monitoring. Rain sensor/ solar sensors, moisture meters, and clocks that know what part of the country they are in all make saving money on water bills possible. These systems know when it's been cloudy for several days and adjust watering times accordingly. Water smart technology or smart clock technology is an investment in future savings that will reduce or eliminate waste and makes seasonal adjustments automatically.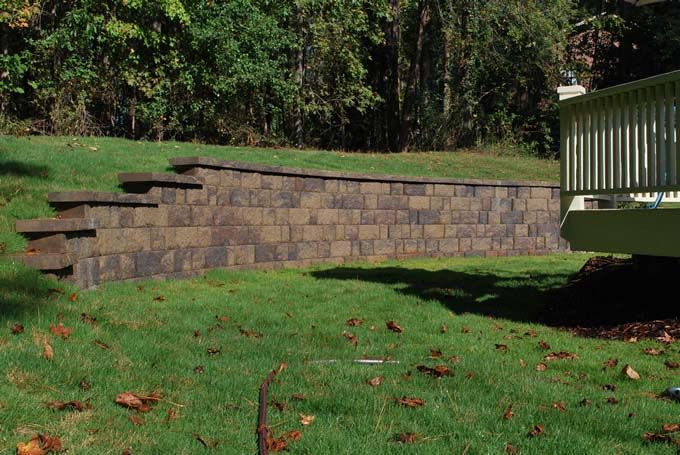 Safety is also a concern with sprinklers or irrigation. State law requires back flow preventers be installed on all irrigation or sprinkler systems to prevent stagnant or dirty water from being siphoned back into your drinking water. Water on a driveway or side walk during freezing temperatures can lead to broken bones and lawsuits. Install freeze sensors to insure this doesn't happen and protect sprinkler system components from freeze damage as a bonus.
Irrigation Repair & Sprinkler Servicing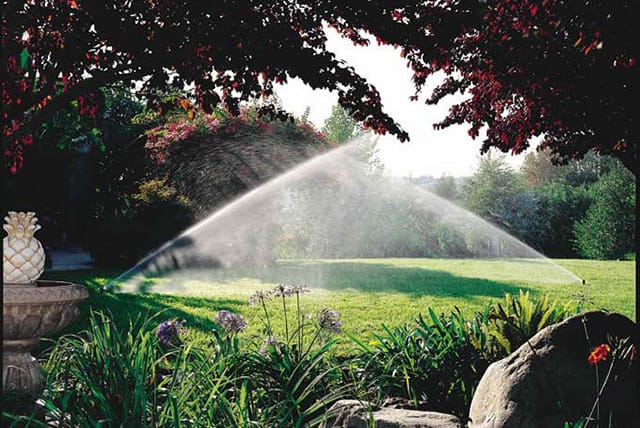 Service and repairs are billed at hourly rates due to the complexity of servicing or repairing unknown issues and others workmanship. We only use the best parts for repairs because we repair so many systems that have lower quality parts. Even the best systems will eventually need service and most systems should be checked and adjusted annually. Yearly winterization and spring start up visits will insure you have protected the system from freeze damage and kept it set and adjusted for the most efficient operation.
Licensed & insured isn't just a sales man's phrase. A professional contractor protects his customers and himself with up to date licensing, and proper insurance. Regular and frequent continuing education keeps our installers up to date with the latest technology, and industry practices. We bring 25+ years experience to every job. The owner and most experienced irrigation contractor on staff will be on every project, insuring the best customer satisfaction. Competence & experience insures fast diagnosis of problems and needed repairs to save you money. We demand the highest workmanship standard from all our employees. We will explain your new irrigation system and controller and be available later to answer questions.