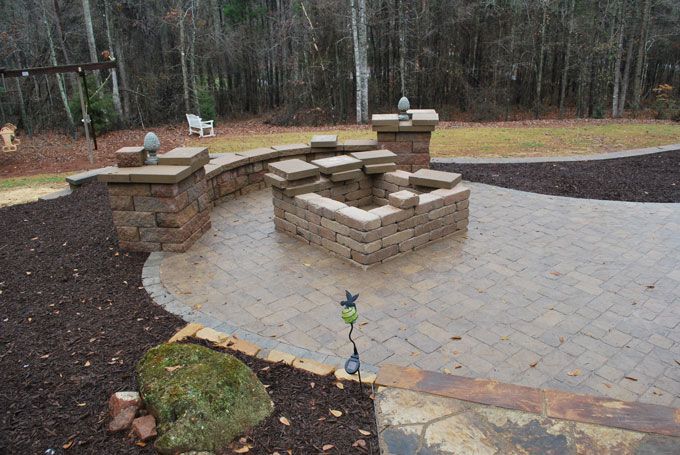 Some customers prefer an open fire pit so more people can enjoy the warmth from all sides. Pavestone sells do-it yourself kits complete with a grill grate for cooking. Custom units can always be created with the same block products if a taller or larger fire pit is required. This customer wanted the pit large enough to burn yard debris so we made it one block wider and taller. When you need a natural stone fire pit to blend with existing design elements, Firerock's "emberpit" cores can be used as a foundation for a truly custom built fire pit.
If cooking is a favorite past time, but you want to get outdoors more, then a brick oven built into your outdoor space may be just what you need.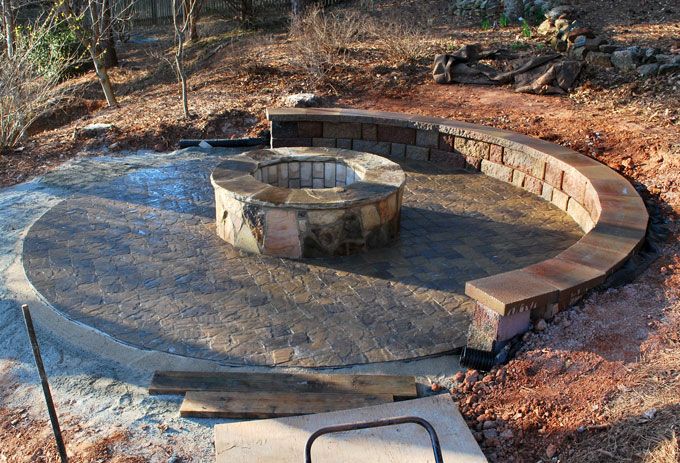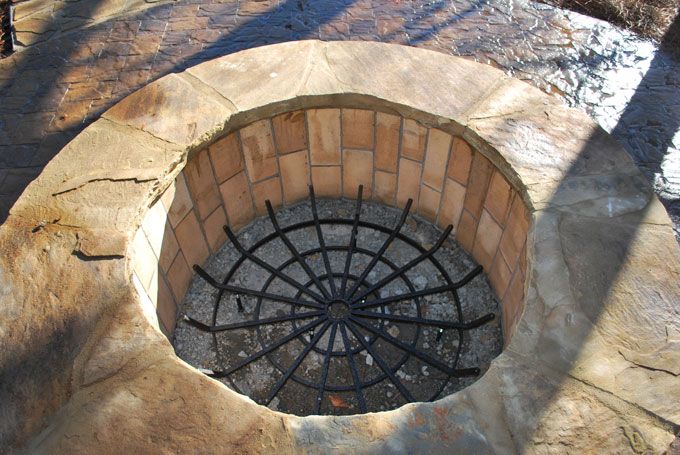 Outdoor Fireplace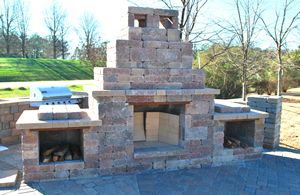 Everybody loves a fire on a cool, moon lit night. Fire places can be created from all of the design elements discussed on our Retaining wall page. There are pre-constructed fireplaces from Belgard in many different styles that offer expedited installation times over built on site units. Pavestone and Belgard offer block fireplace kits when consistency of materials and textures is important to your landscape design. There are also cast fireplace core kits that insure proper drafting for the perfect fire every time. These units require a veneer to finish them in the look of your choosing. Whether you envision an entirely custom, natural rock outdoor fireplace with an over sized hearth or a simple prefab fire place for two, Landscape Innovations can create or install what you want.