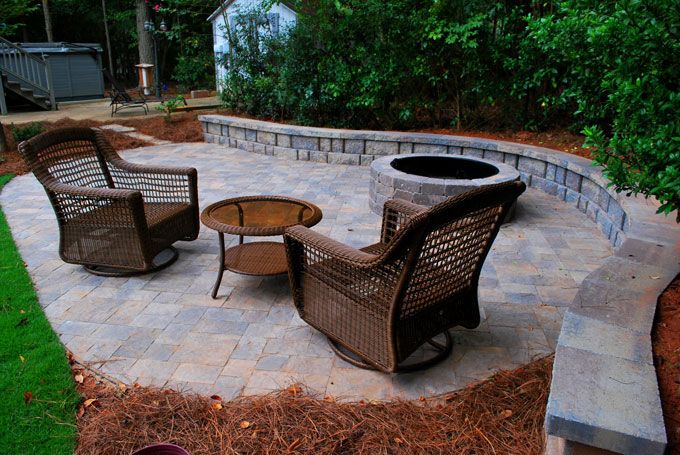 Concrete paver brick or interlocking pavers manufactured by established companies like Pavestone or Belgard have become the most popular of the paver choices on the market today. Landscape pavers are now available in a variety of patterns and colors that can resemble natural stones and random cobblestones. Concrete brick pavers can enhance the beauty of any surrounding. Pavers offer unlimited possibilities through an enormous variety of colors, textures, shapes and sizes so there is something for any taste and budget.
Installing a paver patio, or installing a paver walkway is a great way to create an inviting outdoor living space for friends and family to gather. Cobble stone looking pavers create a solid surface patio or walkway that can last a lifetime. Be sure to use an experienced contractor so your paving stone investment will last. Put our experience to work for you to insure your project is installed to the best standards and practices of the industry. This walkway edging made from a thin "curb" of concrete and this is a perfect example of what can happen when an unqualified or unsupervised worker cuts corners and doesn't follow the recommended methods. Without proper edging, the pavers in this walkway will continue to shift and loosen until it is correctly repaired.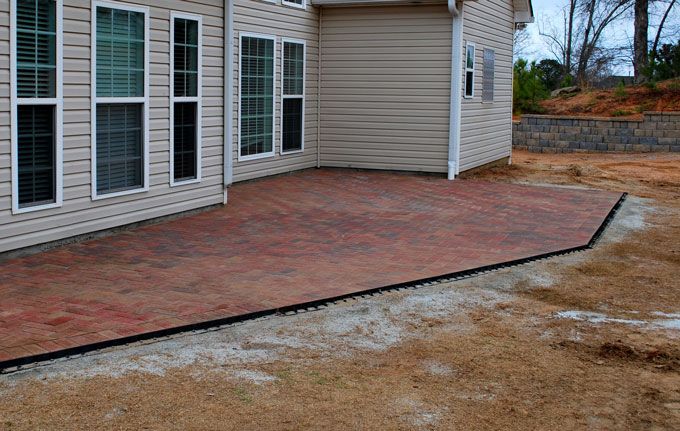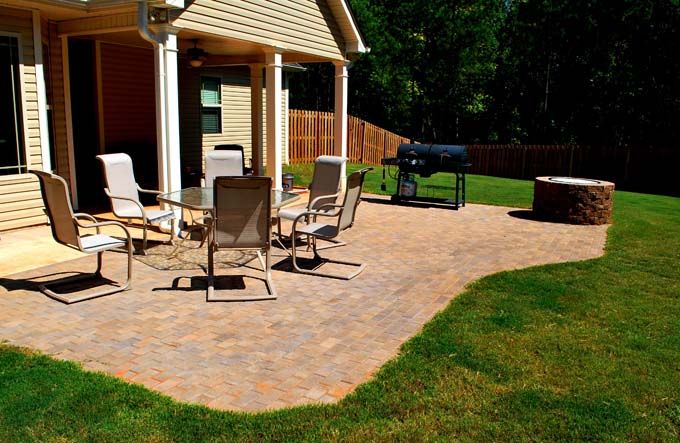 intimate garden get aways
outdoor livings spaces for gatherings
pool and spa decks
fire pit patios
garden pathways
one of a kind free form patios
If your landscape design needs any of these types of paver patios and paver sidewalks, we want to be your contractor. We will create a paver design that is unique and personal to your outdoor living space. Let Landscape Innovations be your paver contractor in Peachtree city and surrounding communities.