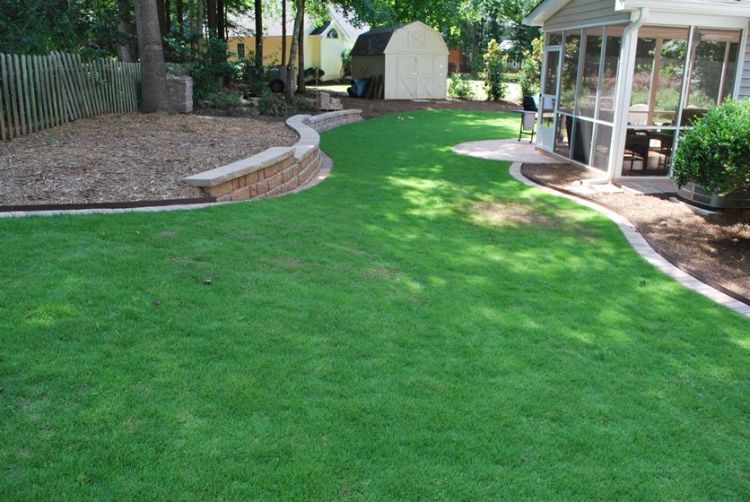 How Important Is Preparation in Sod Installation?
Adding new sod is not a guarantee that you will have a lush, healthy lawn that will last. While the sod may look wonderful when it is first installed, if the right preparation is not done, it most likely will not be around in a year or more. Preparing the soil and ensuring you have the right grass type for your yard are essential components to getting a new lawn that will last with sod.
Choosing the Right Grass Type
You may love the look of a certain type of grass, but that does not mean it is the best option for your lawn. Shade, sun, soil type, irrigation and maintenance preferences all come into play when choosing the best grass for your new sod. It is important to take the time to research which grass will work best for your needs and lawn – consulting a sod expert is recommended to ensure you get the right sod type.
Preparing Your Soil
If the soil is not prepared correctly, your new sod may never take hold and grow into the lush lawn you desire. This means more than just tilling it or loosening the soil; it needs the right balance of nutrients and density to allow for healthy root growth. Some compact soils may need sand or top soil mixed in, while rocky soils may need more compost and nutrients. Soil amendment is a crucial part of the process if you want your new lawn to last.
New sod is a significant investment. Make sure you do the right preparation to ensure this investment is not made in vain. Talk to a professional sod installation company to ensure you get the right type of grass for your needs. It is worth the money to have your soil professionally prepared for your new sod whether you are installing it yourself or using a landscaping company. It can make the difference in a new lawn that lasts or one that will need to be re-sodded again in the future.