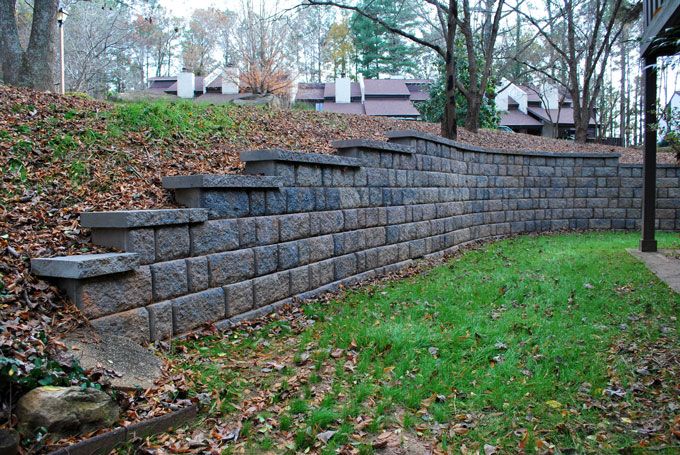 Segmental block retaining walls, pre-engineered retaining wall blocks, and modular retaining wall systems are all the same product. They are colored and pre-engineered building blocks of various sizes, shapes, colors and textures. This type of wall is the most versatile and cost effective style wall we build. Because manufacturers offer numerous combinations of size and color, these walls can be tailored to meet every jobs unique requirements. Some wall blocks are a smooth surface that has been tumbled to remove sharp edges and provide an aged look. From a distance, block walls can have a highly textured appearance or a smoother look.
There are retaining wall systems that offer a finished face on two sides for outside corners or free standing, space defining, patio walls. This customer wanted a bench to sit on to enjoy the fire pit. It also served to define the space and create a more intimate feel.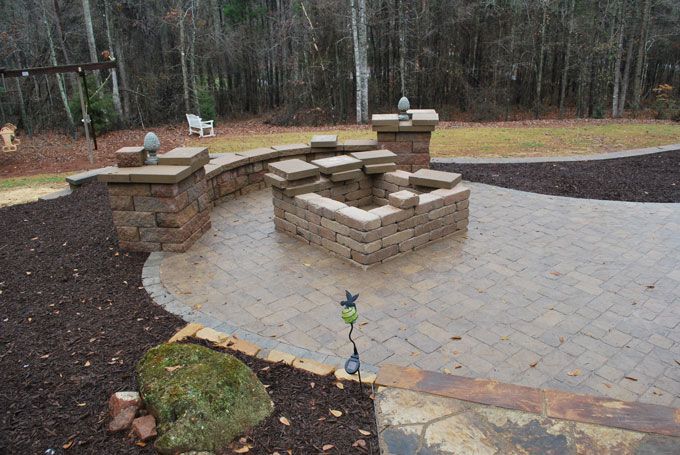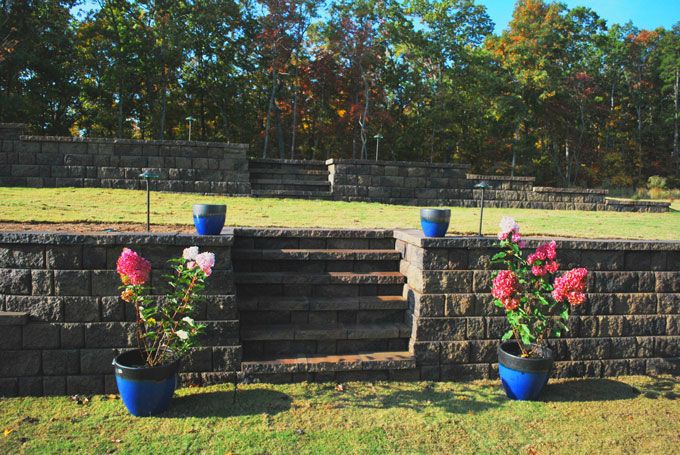 Several product lines offer special blocks for use with retaining wall steps. Most also offer matching cap blocks, but a different color can be used to introduce a new accent color. In fact, mixing the color of blocks within the wall will really add a unique design element. Please visit the manufacturers web sites below to gather more design ideas and see more styles not pictured here.
These walls can range in size from small landscape garden walls that add an attractive focal points, to super structures engineered to be safe (when properly installed) to over 20 feet tall. As you can see, these block retaining walls are strong enough to park a car on. We just don't recommend it. These walls should be constructed by trained and experienced contractors. There are specific steps that must be taken to insure a safe wall that will last a life time. We are certified wall builders with a combined experience of over 30 yrs building various retaining wall systems. Our relationships with local manufacturers & distributors allow us to offer a wide range of products at competitive rates.